This is my interview with Elizabeth Jenkins published in Berkshire Woman Magazine
With quitting her Phd. and trekking through the treacherous Andean mountains to meet one of the rarest spiritual teachers of South America and becoming a world renewed spiritual teacher herself, to also becoming an organic farmer, famous writer, mother and successful business woman, Elizabeth is definitely one of a kind. 
For us in Britain, Elizabeth is not a celebrity, but this is ...
Read Full Post »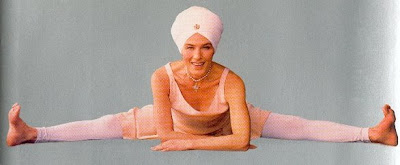 I've taken upon myself to make some really difficult choices and write about spiritual reads for women. Not because there are not enough of the books to be included but because there so many and some are just plain beautiful! If you revel in women's spiritual wisdom from the likes of Denise Linn, Nancy Lonsdorf, Elizabeth Jenkins and eve...
Read Full Post »
/